The 8 Best British Tea Brands
Tea has been a beloved part of British culture since the 17th century, and it is now ingrained in everyday life. For tea enthusiasts, there is nothing quite like a cup of tea made from the finest British tea brands.
In this article, we will take a journey through the world of British tea, exploring some of the best and most iconic English tea brands.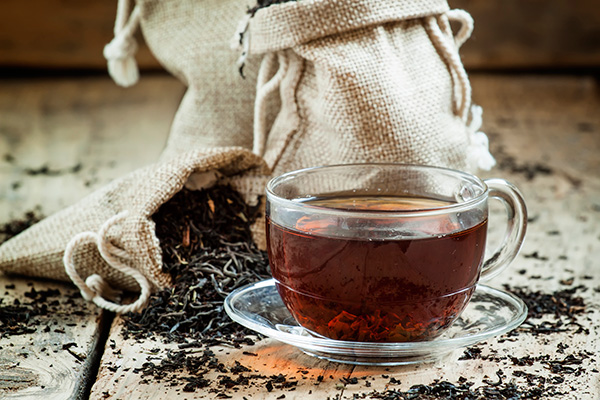 The Best British Tea Brands
1. Twinings
Founded in 1706, Twinings is one of the oldest and most iconic British tea brands. It was started by Thomas Twining in London, and the original shop still stands at 216 Strand. Twinings is renowned for its wide range of quality tea blends, including the classic English Breakfast, Earl Grey, and Lady Grey teas. With over 300 years of experience, Twinings has perfected the art of tea blending, ensuring a delightful cup every time.
2. Yorkshire Tea
Yorkshire Tea is a family-owned company that began in 1886 in Harrogate, England. The brand is famous for its strong, full-bodied blends, which are designed to complement the British love for milk and sugar in their tea. Yorkshire Tea's commitment to quality and sustainability has made it a popular choice among English tea brands.
3. Fortnum & Mason
Fortnum & Mason, often shortened to Fortnum's, is an iconic London store established in 1707. While the store is known for its luxury food offerings, it is also home to some of the finest British tea blends. Fortnum's is renowned for its Royal Blend, a mix of Assam and Ceylon teas, which was first created in 1902 for King Edward VII. The brand offers a vast selection of black, green, white, and herbal teas, ensuring there is a blend for every tea lover's palate.
4. PG Tips
PG Tips is one of the best-known British tea brands and has been a household staple since its inception in 1930. The brand is famous for its pyramid-shaped tea bags, which allow the tea leaves more room to move, releasing their full flavor. PG Tips offers a variety of blends, including their classic English Breakfast and Earl Grey teas, as well as decaffeinated options and herbal infusions.
5. Taylors of Harrogate
Another popular English tea brand, Taylors of Harrogate, was founded in 1886. The company prides itself on its commitment to sustainability and ethical sourcing, working closely with tea growers around the world. Their range of teas includes traditional blends like Yorkshire Gold and Earl Grey, as well as more adventurous options such as Spiced Apple and Rhubarb & Custard.
6. Clipper Teas
Clipper Teas is a relatively young British tea brand, having been founded in 1984. However, it has quickly gained a reputation for its organic and ethically sourced teas. Clipper was the first company to introduce organic, Fairtrade-certified tea to the market. The brand offers a wide variety of teas, including black, green, white, and herbal infusions, all made with natural ingredients and free from artificial additives.
7. Whittard of Chelsea
Whittard of Chelsea, founded in 1886, is a luxury British tea brand that offers a wide range of high-quality teas, coffees, and hot chocolates. Their extensive tea collection includes classic blends like English Breakfast and Earl Grey, as well as unique and innovative options such as Mango & Bergamot and Jasmine & Lime. Whittard is dedicated to providing a premium tea experience with beautiful packaging and exquisite tea blends.
8. Ringtons
Ringtons, founded in 1907 in Newcastle upon Tyne, is a family-owned British tea brand that has been serving quality teas for over a century. The company offers a diverse selection of tea blends, including their classic Northumbrian Blend and their aromatic Earl Grey. Ringtons is committed to sourcing the finest tea leaves from around the world, ensuring a delicious cup of tea every time.
How to Choose the Right Tea for You
When it comes to choosing the perfect tea, it's essential to consider your personal preferences and tastes. With such a vast array of British tea brands and blends available, there is undoubtedly a tea to suit everyone's palate. Here are some factors to consider when selecting your ideal tea:
Flavor profile: Do you prefer a bold and robust flavor, or something more delicate and subtle? Black teas like English Breakfast and Assam offer a strong, full-bodied taste, while green and white teas are typically lighter and more nuanced.
Caffeine content: If you're sensitive to caffeine or looking to cut down, consider opting for a decaffeinated blend or a naturally caffeine-free herbal infusion.
Ethical and sustainable sourcing: Many British tea brands prioritize ethical and sustainable sourcing practices, which is important for environmentally conscious consumers. Brands like Clipper Teas and Taylors of Harrogate are particularly known for their commitment to sustainability.
In Conclusion
The British tea culture is a rich and diverse tapestry, and the best British tea brands have played a significant role in shaping this tradition. From centuries-old establishments like Twinings and Fortnum & Mason to newer brands championing organic and ethically sourced teas like Clipper Teas, there is a wealth of options for tea enthusiasts to explore. So, the next time you're craving a truly authentic cup of tea, consider one of these exceptional British tea brands.
FAQ
What Are the Best Luxury Tea Brands in the World?
The best luxury tea brands in the world are TWG Tea, Mariage Frères, Fortnum & Mason, Harney & Sons, The Rare Tea Company, Palais des Thés, Tealeaves, T2 Tea, Newby Teas, and DAVIDsTEA. Each of these brands is known for their high-quality teas, unique blends, and exquisite packaging. They also often have a rich history and commitment to sustainability and ethical sourcing.