Does White Tea Stain Your Teeth?
As white tea gains popularity for its health benefits, people are becoming curious about any potential adverse effects it may have. One common concern is that its consumption might cause teeth staining – but is this true?
The quick answer is no; white tea doesn't stain teeth. While black and green teas are associated with high levels of tannins and acidity, which can cause teeth staining, white tea is recognized for its minimal amounts of both. Additionally, white tea is believed to offer protection against harmful bacteria that can affect dental health.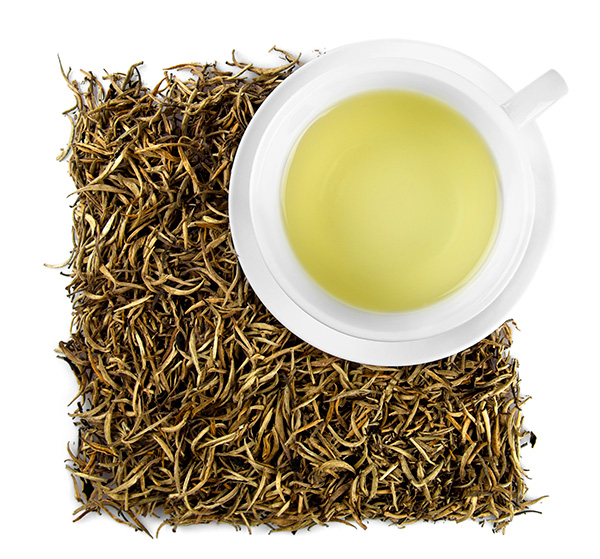 Why Do Many Teas Stain Teeth, but not White tea?
The reason why white tea is less likely to stain teeth is due to its low tannin content. But what exactly are tannins, and why do certain teas have staining effects? Let's explore the science behind tea staining and its causes.
The following are the key factors that contribute to tooth staining caused by certain teas:
A study reported that the tannin content in black tea varied from 11.76% to 15.14%, with an average of 13.36%. The tannin content in green tea is significantly lower than in black tea, averaging only 2.65%. Oolong tea falls in between, with an average tannin content of 8.66%.
Although white, black, green, and oolong teas come from the Camellia sinensis plant, white tea is harvested before the leaves fully open, resulting in minimal tannins and polyphenols compared to matured tea plants. White tea is less likely to cause stains compared to other teas from the Camellia sinensis plant due to this fact.
What Are Other Teas That Are Less Likely To Stain Teeth?
If you're looking for tea varieties that are less likely to cause dental stains, consider these options:
What Are The Benefits of White Tea?
Here are some benefits of white tea:
If I Like Black, Green, or Oolong Teas, Is There a Way to Prevent Tooth Staining?
For those who prefer black, green, or oolong tea, here are four useful tips to help prevent tea stains on your teeth:
Best White Teas for You to Consider
If you're contemplating your first white tea purchase or considering a change from your present white tea, here are some of the top white tea brands you may want to explore.
Conclusion
White tea is an excellent choice to avoid tooth staining while still receiving the potential health benefits of drinking tea. While it's not the only type of tea that doesn't stain teeth, its low tannins and added health benefits make it a great choice.