Chupa Panza Tea: Ingredients, Benefits, and Side Effects
We include links to products we think are useful for our readers. If you buy something through these links, we may earn a commission.
Here's our process
.
Introduced in Mexico, Chupa Panza tea is an herbal tea with a unique blend of ingredients believed to have medicinal properties that can help lose weight. This article will discuss this popular tea's ingredients, potential benefits, and side effects.
Do not consider this article as medical advice. While many satisfied customers on Amazon have given this product a 4.3-star rating, it's crucial to note that pregnant women, children, and individuals with pre-existing health conditions should consult a medical professional before consuming it.
It's important to mention that the United States FDA has not approved Chupa Panza as a health supplement for any of its weight loss or health claims.
What Is Chupa Panza?
Chupa Panza means "belly sucker" in English. It is a herbal tea blend popular in Mexico and other Latin American countries for its purported ability to help people lose weight. The blend incorporates various ingredients, including herbs that are believed to aid weight loss and promote wellness.
Chupa Panza offers an array of natural detox and weight management dietary supplements across its diverse range of products:
Chupa Panza tea
Chupa Panza gel
Chupa Panza capsules
What Are the Ingredients of Chupa Panza?
Its ingredients may vary depending on whether Chupa Panza is in the form of tea, gel, or capsules.
Chupa Panza Tea
Four simple ingredients make up Chupa Panza tea:
Ginger root
Pineapple fruit pulp
Flaxseed
Cinnamon bark
Chupa Panza Gel
Chupa Panza's fat-burning gel is marketed as a multi-functional solution for anti-cellulite, toning, and slimming purposes. Customers have praised its effectiveness in improving skin texture by reducing stretch marks and loose skin commonly associated with weight gain, resulting in clearer skin.
To use, apply the gel topically onto your skin. Its natural formula promotes blood circulation to the skin's surface while aiding in water weight loss through sweating.
The gel includes the following ingredients:
Ginger
Ginko Biloba
L-Carnitine
Rue
Neem
Camphor
Ether
Eucalyptus
Rosemary
Chupa Panza Capsules
The Chupa Panza capsules offer similar benefits as the Chupa Panza tea. The main ingredients are:
Turmeric
Cayenne pepper
Ginger
Moringa
Green tea
Artichoke
Prune
L-Carnitine
Nopal
Tejocote root
How Does Chupa Panza Tea Work?
The manufacturers of this tea claim that it is an advanced detox tea and among the top products available for quick weight loss. While this statement may be overstated, the primary ingredients have been subject to medical research, which does provide some support for these claims.
Below are Chupa Panza tea's primary components and relevant research findings.
Ginger
Ginger is the primary active component in Chupa Panza tea. Ginger has been extensively researched and proven beneficial for digestive health and aiding in weight management.
Cinnamon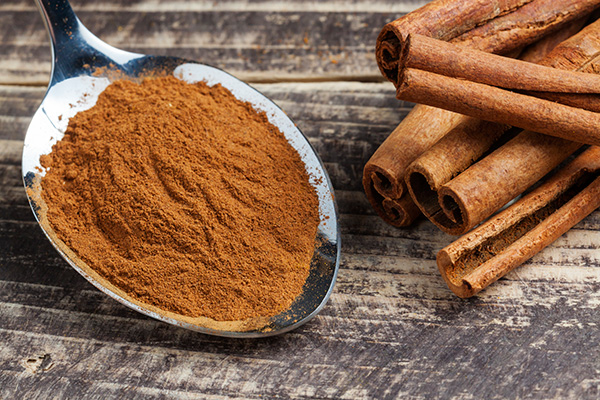 Cinnamon is another well-researched ingredient found in this tea. A group study by Lipids in Health and Disease found that cinnamon considerably decreased blood glucose levels, waist circumference, and body mass index.
Pineapple
A study by Evidence-Based Complementary and Alternative Medicine explored the effects of pineapple vinegar on obesity. The research assessed its anti-obesity properties and potential as an agent. Results indicated that pineapple vinegar regulated the expressions of various obesity-related genes and altered gut microbiota to reduce inflammation and enhance antioxidant levels in obese mice.
Overall, findings suggested that pineapple vinegar could be a promising alternative nutritional treatment for obesity.
Flax Seed
Research has indicated that flaxseed, the last ingredient, can effectively cleanse the colon and aid in burning fat. The seed's Omega-3 fatty acids and dietary fiber work together to lower cholesterol levels. The insoluble type of fiber found in flaxseed helps pull toxins out of the colon, while the soluble kind works to regulate digestion. As a bonus, flaxseed can also help control blood sugar levels.
Safety and Side Effects of Chupa Panza
Chupa Panza tea is generally considered safe for most adult users when consumed as directed. Natural herbs in this tea have been used for centuries to facilitate weight loss and aid digestion.
Large doses of this product may result from nausea, upset stomach, or diarrhea. Speaking with your doctor before taking any dietary supplement is always best.
Additionally, pregnant and nursing women should avoid using Chupa Panza tea due to a lack of research into how it may affect them or their baby.
How to Use Chupa Panza Tea
Understanding how to consume this weight-loss tea is essential to achieve optimal results.
The package instructions suggest drinking one cup of tea daily, preferably in the evening. Staying well hydrated while consuming the tea is important to ensure the best results in your weight loss journey. The package suggests drinking at least 2 liters of water daily and participating in physical activity.
Where to Buy Chupa Panza Tea
The most straightforward way to buy Chupa Panza tea would be to place an order through Amazon. Each package comes with 30 tea bags, each of which brews one cup of tea.
Additionally, you might locate it in stores that specialize in tea.
Conclusion
Chupa Panza tea contains natural ingredients clinically proven to aid in weight loss. Therefore, incorporating a cup of this tea into your daily diet may be worth considering.
However, it's important to note that while all the ingredients are clinically proven to assist with weight management, Chupa Panza tea is only a dietary supplement similar to other weight loss supplements available on the market.
A healthy meal plan and calorie management are crucial to losing weight effectively.